Alma Duran, PhD, is a cultural anthropologist, educator, writer and Yoga Alliance Registered Yoga Teacher (E-RYT). She holds eight internationally recognized yoga certifications in different styles obtained in the United States, Germany, Mexico, India, England and the Netherlands. Additionally, she is a Qigong practitioner and a meditation and mindfulness teacher.
Alma's formal teacher training is very eclectic: Power Yoga, Sivananda Yoga, Yoga for Seniors, Therapeutic Yoga, Yin Yoga, Somatic Yoga, Accessible Yoga, Trauma-Informed Yoga and yoga4cancer. Additionally, advanced workshops and her own yearlong personal practice of Vinyasa, Viniyoga, Restorative, Yin and Kundalini Yoga, in addition to her studies about Yoga and Traditional Chinese medicine, have greatly influenced her instructive approach: a mindful breath-centered therapeutic experience adapted to the needs of each student. Yoga con Alma classes not only strengthen the body while making it more mobile, but also encourage awareness, self-inquiry, empowerment and a sense of wellbeing.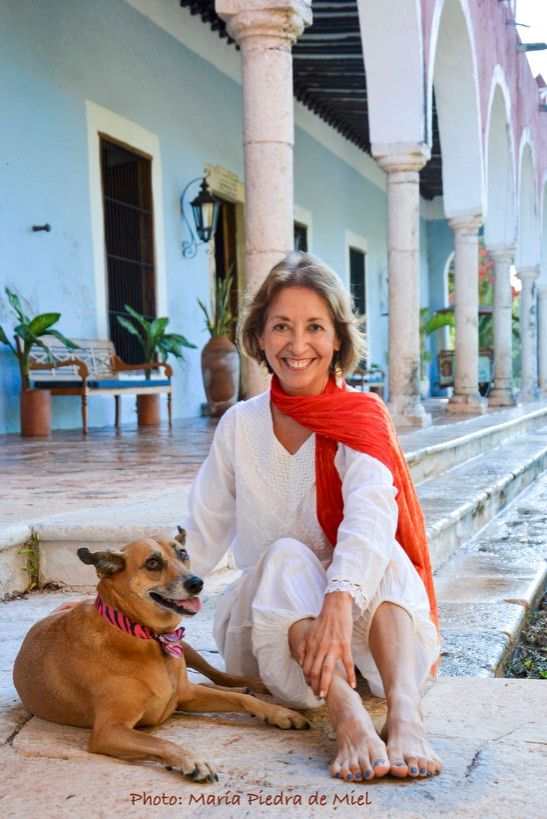 Dr. Duran had the privilege of having studied with such gifted teachers as Thich Nhat Hanh, TKV Desikachar, Larry Payne, Fred L. Miller, Matty Ezrati, Eric Schiffmann, Lisa Walford, Gary Kraftsow, Kavita Pippon, Andrea Fink, Cornelia Slisch, Adriaan van Wagensveld, Indra & A.G. Mohan, Gabi Theinert, J. Brown, Sriram Sriram, Cyndi Lee, Ingrid Karuna, Donna Farhi, Jivana Heymann, Tari Prinster and Swami Bodhichitananda Saraswati, among other well known yogis. With more than three decades of personal practice, gold standard training, and long professional experience, she is an Accessible Yoga Ambassador and has been certified by Tari Prinster as a yoga4cancer teacher.
In 2018, Dr. Duran founded SANGHA- Maestr@s de Yoga, a network that provides free training, workshops, opportunities to practice, mentorship and a reading club to yoga and meditation instructors. SANGHA-Maestr@s de Yoga organized the International Day of Yoga in Mérida in 2019, offering free classes to the population in general.
Alma lives with her family in Mérida, where she offers group and individual yoga and meditación lessons and special workshops in English, Spanish and German languages. She also guides selected retreats that skillfully combine yoga, mindfulness, meditation and anthropology.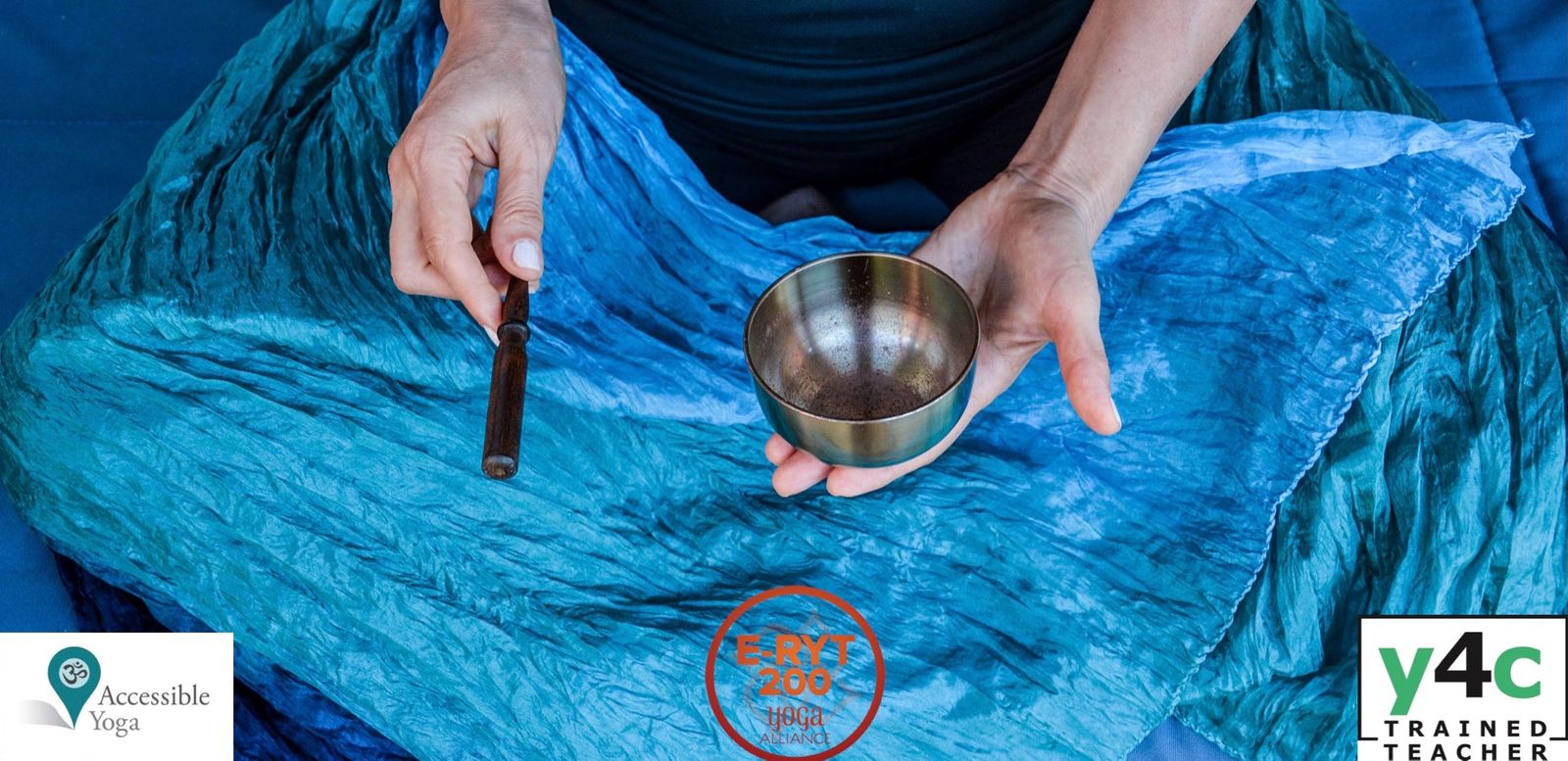 La Dra. Alma Duran es antropóloga cultural, investigadora académica, educadora y maestra de yoga registrada ante el Yoga Alliance (E-RYT). También es practicante de Qigong e instructora certificada de meditación y Mindfulness (consciencia plena). Cuenta con ocho certificaciones internacionales en diferentes tipos de yoga que le han sido otorgadas por renombradas instituciones en Alemania, los Estados Unidos, India, Inglaterra, México y Holanda.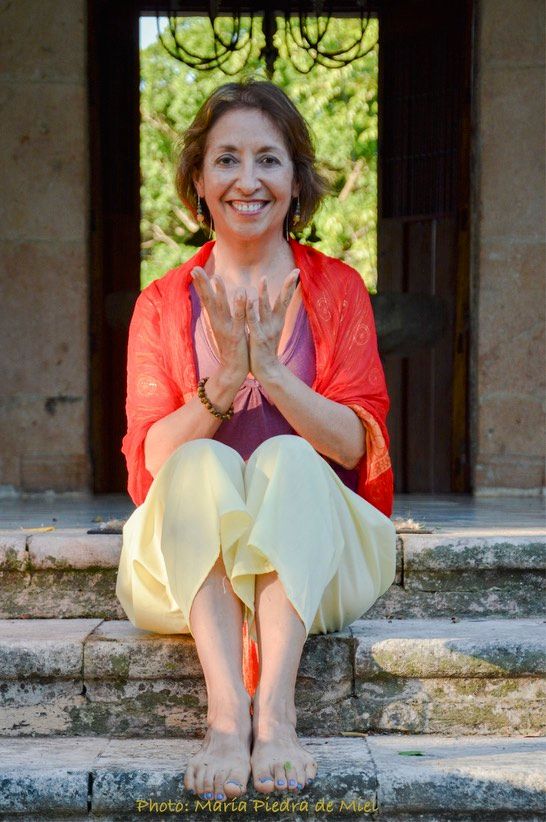 El entrenamiento formal de la Dra. Duran es muy ecléctico: Power Yoga, Sivananda Yoga, Yoga para Adultos Mayores, Yin Yoga, Yoga Terapéutico, Yoga Accessible, Yoga para personas que ha sufrido un trauma, y Yoga para personas con cáncer. Adicionalmente, ha tomado múltiples en cursos de Vinyasa, Viniyoga, Yoga Restaurativo, Yoga Somático, Yin Yoga y Kundalini Yoga -además de estudios sobre Tradicional Chinese medicine aplicada al Yoga- que ha integrado en su práctica personal la cual se extiende ya por tres décadas. Estas y otras fuentes han influenciado enormemente su estilo al enseñar yoga: permitir que la respiración sea la fuente creadora de los movimientos para que éstos sean realizados con consciencia plena y adaptándolos a las necesidades de cada estudiante. Las clases de Yoga con Alma no se limitan a fortalecer el cuerpo y hacerlo mas móvil: invitan a la auto-reflexión, ayudan a desarrollar una conciencia plena del presente, auto-empoderan, facilitan la exploración individual y generan una sensación de bienestar total.
Alma ha tenido la fortuna de estudiar con maestros altamente reconocidos, como Thich Nhat Hahn, TKV Desikachar, Maty Ezraty, Lisa Walford, Larry Payne, Fred Miller, Eric Schiffmann, Gray Kraftsow, Donna Farhi, Adriaan van Wagensveld, Cornelia Slisch, Tari Prinster, Cyndy Lee, Indra & A.G. Mohan, Swami Bodhichitananda Saraswati, Kavita Pippon, Sriram Sriram, Andrea Fink, Gabi Theinert, Jivana Heymann, Ingrid Karuna Dzuiba y J. Brown entre otros. La calidad de su trabajo la ha hecho merecedora del nombramiento como Embajadora de la Red Yoga Accesible (USA); ha sido además certificada como maestra de yoga4cancer por Tari Prinster.
En 2018, Alma fundó SANGHA-Maestr@s de Yoga, una red sin fines de lucro que proporciona entrenamiento, oportunidades de practicar, talleres y un club de lectura a instructor@s de yoga y meditación. En 2018, como parte delas festividades del Día Internacional del Yoga en Mérida, SANGHA -Maestr@s de Yoga ofreció clases de yoga gratuitas a la población en general.
La Dra. Duran vive con su familia en Mérida, Yucatán, donde ofrece clases de yoga y meditación grupales e individuales, así como talleres especializados y retiros multidisciplinarios, en tres idiomas: inglés, español y alemán.